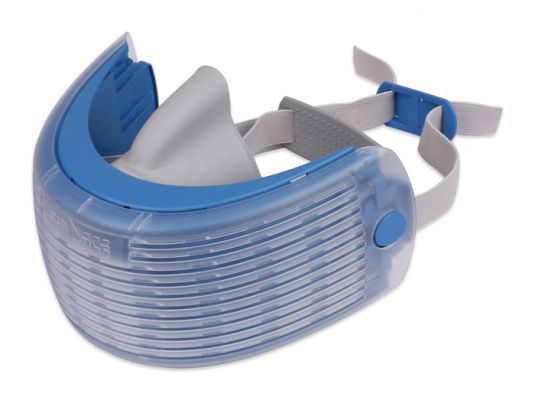 Air-Ace Safety Respirator
A unique safety respirator to protect you against dust!
A lot of people think of dust masks as something rather unpleasant and uncomfortable to wear and therefore don't bother.
The Air-Ace safety respirator is a different dust mask! It has been uniquely designed with focus on your comfort as well as your safety and can be used in all kinds of dusty work situations.
The Air-Ace safety respirator is so user friendly, you will actually want to wear the dust mask - every time!
The Air-Ace safety respirator is a dust mask with a number of distinct differences:
The transparent front ensures correct change of filter
The Air-Ace is fitted with a neat, adjustable head strap for easy use
The large "ear-to-ear" filter surface ensures minimum breathing resistance and maximum breathing ability
Mouthpiece and head straps can be replaced as spare parts
The air channels in the frame of the mask ensure a completely homogeneous spread of particles
Mask and filters are stored in a solid and dust-proof plastic box
---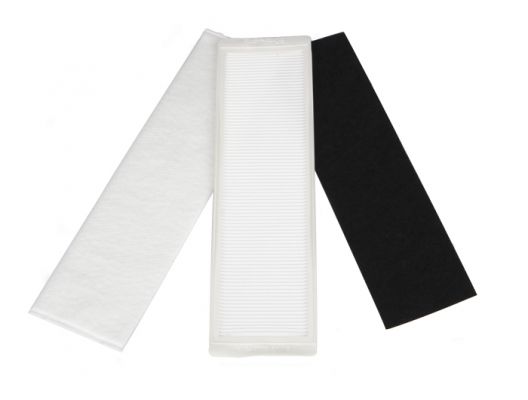 Filters
The Air-Ace safety respirator can be fitted with a P2 R filter. The filters are highly effective and each filter will replace up to several disposable masks.
The P2 filter
The P2 R filter is used as protection against common dust when working with metal, wood and stone etc. and can be used as protection against air and water-borne particles.
Carbon filter
In combination with the P2 R filter an activated carbon filter can be fitted in the Air-Ace safety respirator to remove unpleasant nuisance odours. The carbon filter is not approved as protection against toxic gasses and vapours.
---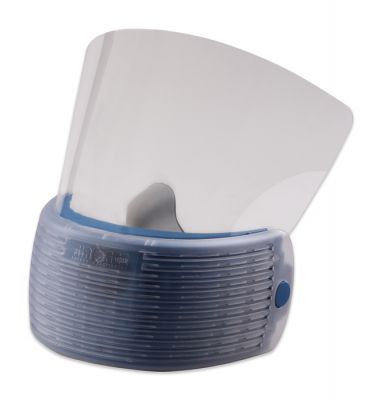 Accessories
Visor
A visor for eye protection from flying particles is easily attached to the Air-Ace safety respirator.
The visor gives medium protection against high-speed particles.
Storage box
A practical box for hygienic and secure storage of mask and filters.
The storage box has a handle for transport and can also hang on the wall.
---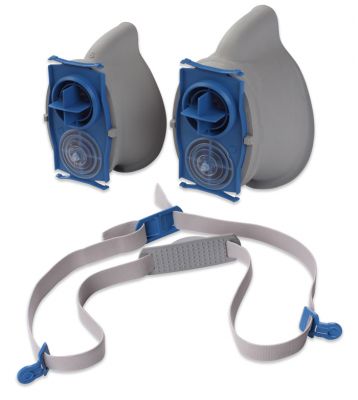 Spare parts
The ability to replace wear parts helps to future-proof your Air-Ace safety respirator.
Mouthpiece
The mouthpiece is easily changed and is available in two different sizes for a better face fit.
The spare part is delivered with in- and exhale valves which are easily fitted to the Air-Ace.
Head strap
Changeable head strap including locks. The head strap is easy to click on and off the frame of the Air-Ace.
With a newly designed head widener it is easier to take off the Air-Ace.